The Premier Academy Experience
What sets us apart?
A child's play is their work!
Offering a wide range of enriching activities to meet the individual needs of each child
Focusing on building each child's emotional, social, cognitive and physical skills
Offering multi-cultural and developmentally appropriate materials and equipment
Supporting the professional development of teachers through early childhood education training
Offering open communication with families in an atmosphere of mutual trust and respect
Premier Academy offers private childcare that is based on 7 essential domains of child development.
This program is based on academic research and The Nebraska Early Learning Guidelines that states children experience the best learning when they are having fun. Our program focuses 7 domains of child development that includes academic, social, creative and child-centered development to provide a well-rounded experience and ensure children become confident, happy and fully-prepared for school.
---
Social & Emotional Development
Strong, positive, secure relationships are the key to social and emotional development.
Approaches to Learning
For young children, growing and learning begins with each child's personal experiences, and their openness and curiosity about new discoveries.
Mathematical & Critical Thinking
Very young children develop mathematical concepts through meaningful and active learning experiences that are broader in scope than numbers and counting.
Science & Technology
Very young children are natural scientists and are easily fascinated by everyday happenings.
Language & Literacy
Children begin to learn that they can communicate with adults through crying, gestures, expressions, sounds, and later through words or other alternative methods. These skills set the foundation for development in all areas, but especially literacy development.
Creative Arts
Creative arts experiences open an avenue for the development and expression of individual ideas, feelings, and interests.
Physical Development
All young children require consistent, caring adult supervision and support to make sure health needs are being met.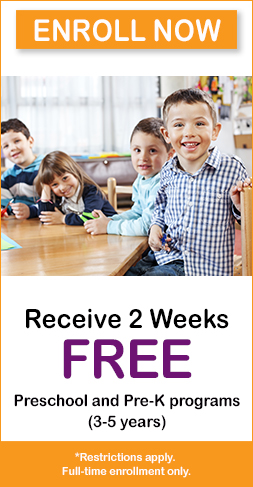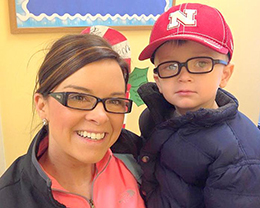 My name is Tiffany Villotta and my son Bode attends your Maple Street location! I just want to share our story with you because it is a great one! Read more testimonials…
---
Request a Free Report