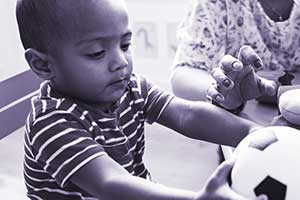 While teacher-child relationships have always been considered important. New research shows the quality and nature of the relationships teachers have with their students has a larger effect on a student's academic results than socio-economic status, professional development or even curriculum. It is not that these things don't matter, but rather that the relationships teachers develop with students matter more.
Students spend more than 1,000 hours with their teacher in a typical school year. That's enough time to build a relationship that could ignite a student's lifetime love of learning—and it's enough time for the dynamic to go totally off the rails.
Solely improving students' relationships with their teachers will not produce gains in achievement. However, those students who have close, positive and supportive relationships with their teachers will attain higher levels of achievement than those students with more conflict in their relationships.
Almost everyone has a favorite teacher, and those we liked less. What causes us to still cherish these relationships and harbor powerful sentiments of respect and affection (and sometimes a shuddering dislike) for those individuals who were responsible for mentoring us?
Premier Academy offers affordable childcare in the Omaha/Elkhorn area. To learn more, visit us at premieracademyinc.com.
https://www.premieracademyinc.com/wp-content/uploads/2019/08/student-teacher.jpg
200
300
Chris Flaxbeard
https://www.premieracademyinc.com/wp-content/uploads/2021/02/premierbiglogo-header.jpg
Chris Flaxbeard
2019-08-23 14:10:57
2021-03-25 12:51:45
Teacher-Child Relationships Have a Huge Impact on How Students Learn