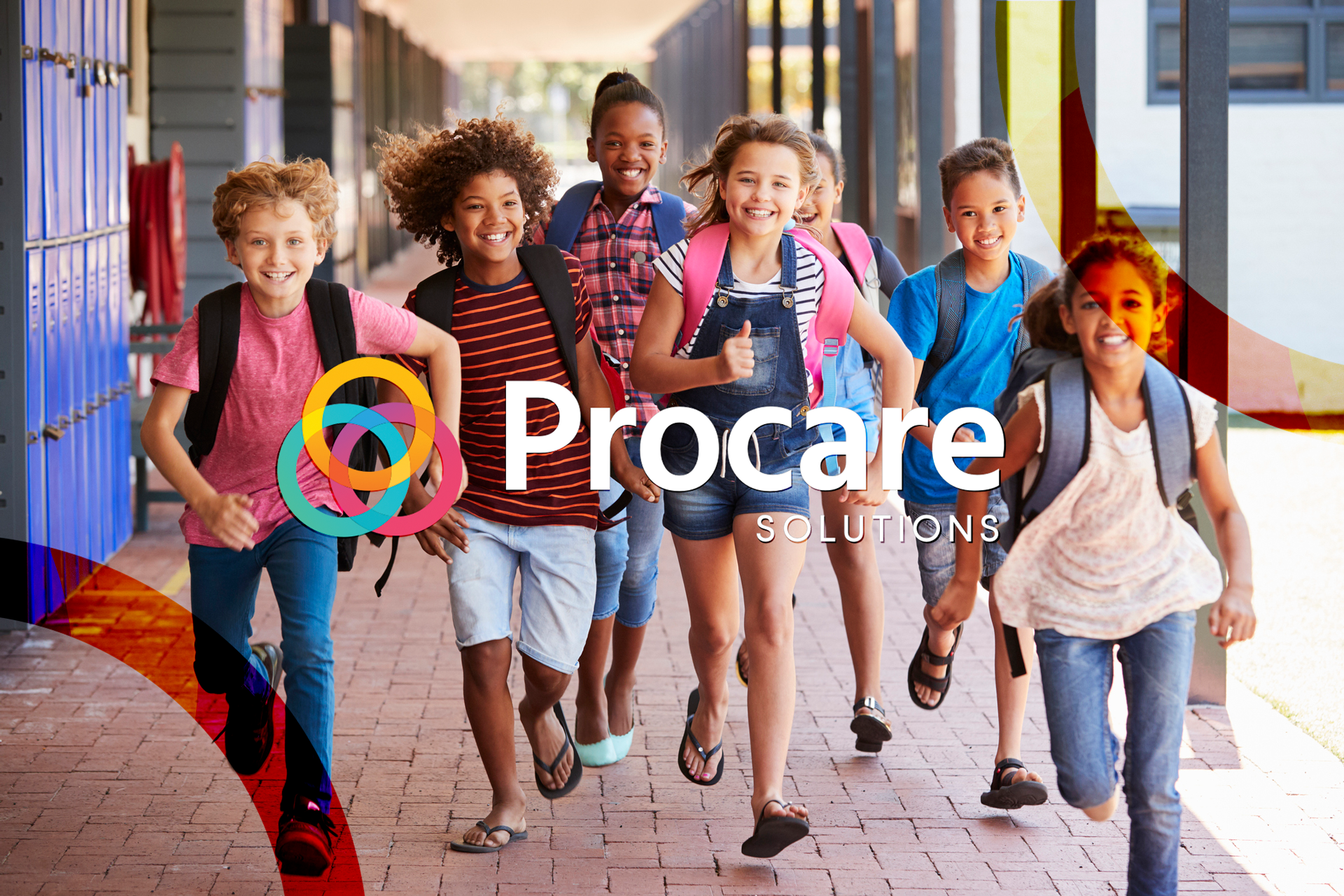 Procare Solutions–Enrich classroom and parent interactions with Procare's parent engagement solution.
Procare is the No. 1 name in child care software – used by more than 30,000 child care businesses across the country. Our parent engagement solution helps you raise the bar for the parent experience with professional communications, easy-to-access portals and the opportunity for real-time updates from the classroom.
MANAGE YOUR CLASS ROOM MORE EFFECTIVELY
Better manage classrooms—track attendance and any room movement.
Ensure adherence to teacher/child ratios (and easily report on ratio maintenance).
Make it easy for teachers to track child activity with name-to-face reporting.
TRACK I N - CLASS ACTIVITI ES & DEVELOPMENT MILESTONES
Create daily activities that can then be shared with parents, and connect those activities to state standards.
Support a wide variety of learning/child-centered methodologies.
Assess developmental milestones.
COMMUNICATE AND ENGAGE WITH PARENTS
Share daily activities, videos, photos and newsletters with parents.
Use the app for easy, two-way communication.
Keep parents engaged with calendars to promote upcoming events.
PROVIDE REASSURANCE ON SAFETY
& SECURITY
View and easily update family contact information.
View authorized drop-off/pick-up providers.
Enable contactless check-in and pick-up with GPS-enabled technology or QR codes.
COMMUNICATE WITH THE CENTER IN REAL TIME
Easily message center staff via the app.
Receive any alerts or announcements in real time.
STAY IN THE LOOP ON UPCOMING ACTIVITIES AND TRACK PAST ATTENDANCE
View upcoming schedules.
See calendar of upcoming activities.
View attendance for your child (week or month).
IMMERSE YOURSELF IN YOUR CHILD'S DAY
View activities: naps, meals, playtime and learning.
Understand how your child is doing against developmental milestones.
See photos and videos of your child in action.
FEEL CONFIDENT ABOUT YOUR CHILD'S SAFETY & SECURITY
Use GPS-enabled curbside check-in or QR code technology for a contactless experience.
Designate authorized drop-off/pick-up individuals.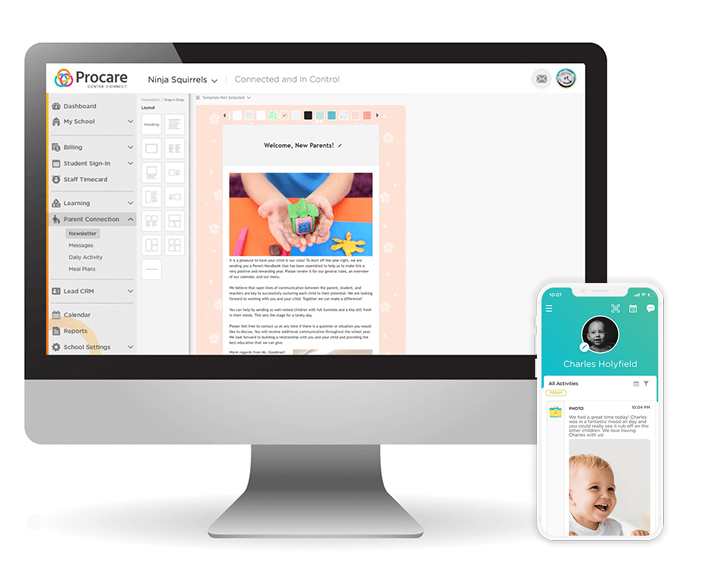 Learn More About Procare Solutions
Procare's parent engagement solution, which is fully integrated with our child care management software platforms, offers best-in-class parent engagement features, including contactless check-in, staff-to-parent messaging, photo and video sharing, and newsletter creation.
Visit https://www.procaresoftware.com/parent-engagement/  to learn how you can leverage Procare to create meaningful, deeper connections with the parents and families you serve