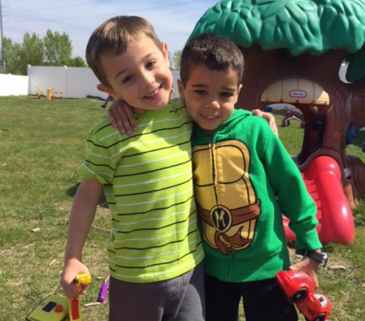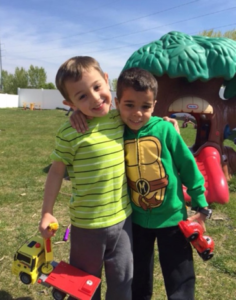 A child is one of the most important members of society. There is no comparison when valuing life. For parents, one of the most difficult situations they are faced with is to entrust their child, whether an infant, toddler, or school aged child, into a stranger's care. Unfortunately, both parents need to work, or the child comes from a split family, and sacrifices must be made, and daycare becomes essential. Premier Academy understands the sacrifices that parents make for their children and provides premium childcare that is not just babysitting, but, an environment to stimulate the child to learn and explore the world through their own eyes.
Today, the childcare industry is growing and being promoted in many different communities as per demand. It is not all providers, however, that provide the best environment for children. It is essential that the daycare have the experience and education, as well as, credentials to ensure the child's health, happiness, safety and growth. The foundation of childhood is one of the most important foundations in life. It is essential that the child is properly cared for.Premier Academy makes sure that the fun element, which makes the wonderful world of a child so special, stays, and is reinforced, daily.
Premier Academy offers different packages:
Infants' Growth Package
Toddlers' Care Package
Pre-school children care
Pre-K children care
School age children learning program
It is difficult for parents to accept being away from their child, and put their child in a stranger's hands. There are many things that must be taken into consideration. Affordable childcare centers in Omaha Nebraska is something that many parents search for. This is not enough. Parent also must seek childcare centers  that are accredited and approved by the Department of Health and Human Services (DHHS), Division of Public Health, State of Nebraska. Centers listed in the DHHS Childcare Roster are the best options for your infant. The DHHS keeps a close eye on the childcare centers on a regular basis with cancelling registration and closing of centers not complying with the DHHS guidelines.
For children, it is essential to have a care giver that is well-trained and loving. The child should be in an environment with children their own age, where the parents can stop in, just to tell the child they love them, at any time throughout the day, and one that is stimulating and educational.
Daycare has to provide a service that supports and cares for the child and offers the parents security that their child is being nurtured, educated and loved. The center should bring out the child's creativity and self-esteem. The child should receive a quality of life that nurtures his foundation for his academic years ahead. When parents seek daycare for their children, it is essential that they seek a daycare that specializes in services for infant, toddler, preschool, pre-K and school aged children. The daycare is often a place where a child starts young, and grows throughout the years, and you want a daycare that will be there for you throughout the years.
https://www.premieracademyinc.com/wp-content/uploads/2017/05/7-play-based-learning-activities-to-do-with-your-child-4.png
464
365
Chris Flaxbeard
https://www.premieracademyinc.com/wp-content/uploads/2021/02/premierbiglogo-header.jpg
Chris Flaxbeard
2014-06-05 12:00:09
2021-03-25 12:53:15
5 Steps to Selecting a Daycare