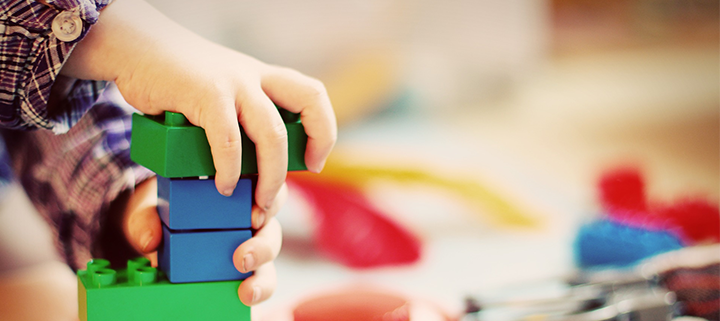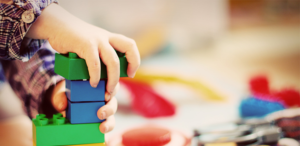 We here at Premier Academy know that choosing the right type of preschool for your child can be an overwhelming decision. Many parents wonder whether a preschool that uses the Montessori method is the right choice for their child of if a play-based approach is best.
Many parents are unaware of the philosophies behind these types of preschools. What follows is a brief overview of Montessori and play-based preschools.
The Montessori Method: Montessori programs are child-directed, emphasizing active, self-paced, individualized learning. Children choose activities and concentrate on those activities for specific blocks of time. Teachers track a child's progress through observation and assist children in their use of materials. Proponents of the Montessori method believe that this method allows children to become more confident, independent and self-disciplined.
Play-Based Preschool: The foundation of play-based preschools are that kids do best when they learn through play. Play-based preschool is teacher-directed; however, playtime is open-ended and unstructured. Students in play-based preschool learn cooperation, problem solving and social skills while participating in a variety of play-based activities. Teachers, in turn, provide educational lessons based on these play experiences.
There are benefits to both types of preschools and no two preschools are exactly alike. In other words, you can have excellent programs and weaker ones, regardless of the philosophy. Therefore, a decision on where to enroll your child based solely on preschool philosophy is not always the best course of action.
So what is the best course of action? When choosing a preschool for your child, keep in mind that childhood learning is built, first and foremost, on trusting relationships. And while positive relationships between children and educators can be tough to define, you will know it when you see it.
Even if you have your heart set on sending your child to a preschool based on a particular philosophy, it is important to visit that preschool before deciding if it is right for your child. During your visit, here are the things experts, parents and preschool teachers will tell you to be on the lookout for:
Children who are nurtured and encouraged. The best preschool teachers know their students well. They call them by their names, they listen and do their best to understand what each student is trying to communicate. Children in the classroom are comfortable and relaxed because they know they can trust their teacher.
Teachers who help, not punish, students. Preschoolers are developing social and emotional skills and are learning how to share and "use their words" to express how they are feeling. Good teachers are ones who reinforce these skills through consistent routines and other methods that focus on positive reinforcement.
A fun and active environment. Children can be active and having fun without the classroom becoming chaotic. Teachers should provide activities that encourage children to think for themselves. One thing you do not want to see is a lot of worksheets and flashcards. While preschoolers need to learn, at this age, much of learning has to do with social and emotional skills.
Staff members who love what they do. Working with kids all day every day isn't for everyone. It is easy to spot someone who is working with children because it is their passion.
No matter what type of preschool philosophy you prefer, remember that what matters most is that your child is being taught by educators who promote intellectual curiosity and impart social skills. Children who are truly ready for kindergarten are not the ones who can read and write flawlessly but rather who enjoy learning, are comfortable in a classroom setting and know how to engage with children and adults.
Premier Academy offers affordable childcare in the Omaha/Elkhorn area.
If you're ready to see what we have to offer sign up for a tour of one of our facilities.
https://www.premieracademyinc.com/wp-content/uploads/2018/12/premier-alternative.png
350
720
Chris Flaxbeard
https://www.premieracademyinc.com/wp-content/uploads/2021/02/premierbiglogo-header.jpg
Chris Flaxbeard
2018-12-11 11:11:24
2021-03-25 12:51:59
Choosing Between a Montessori or Play-Based Preschool