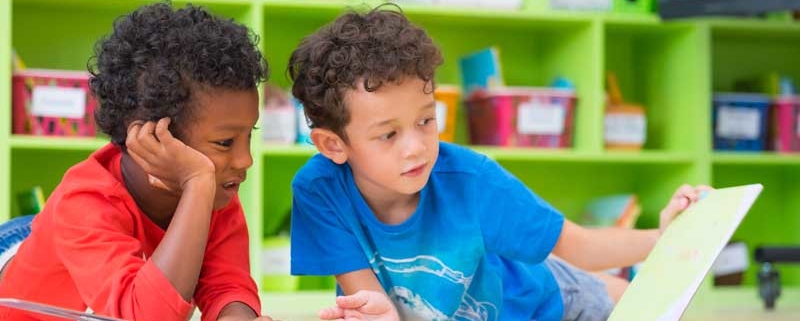 Premier Academy knows nothing is as important as keeping children safe. And while in a perfect world, no parent would have to worry about keeping their child safe in child care, the reality is, some child care centers are safer than others.
Thankfully, finding the highest-quality and safest child care center for your son or daughter is possible. The key is to do your research. Just as you would not choose a doctor for your child without doing some homework and asking for referrals, the same goes for any child care center you are considering.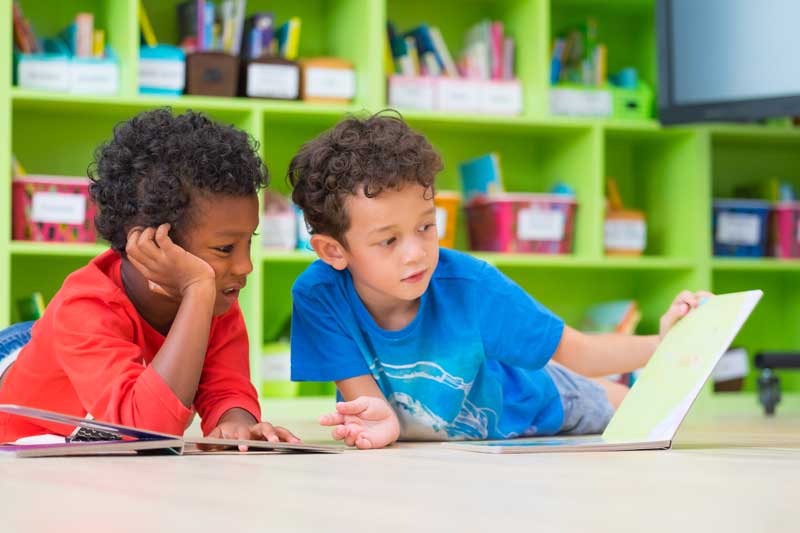 Unfortunately, many parents aren't exactly sure what to look for in a child care center. If you are enrolling your first or only child, it is easy to be overwhelmed with the choices and standards of care. What follows is a list of questions you should ask when to determine if a child care center will keep your child safe, healthy and happy.
Is it licensed? Any child care program you are considering needs to be licensed by the state and those licenses should be displayed where all can see. Your next step is to call the licensing agency to see if the center is indeed licensed, has had any violations and when it will be re-inspected.
How well is it child-proofed?

Some of the most important items to look at are window blinds; cribs located away from windows and blinds; outlet covers; gates for any stairs; straps on changing tables and high chairs; clean and well-maintained toys; and medications and cleaning supplies that are well out of reach of children.

Are staff trained in CPR and first aid?

Staff members should be trained in pediatric CPR and first aid. Ask to see training certificates (which should be renewed every two years). Health considerations are a hallmark of quality child care centers. For example, are babies put to sleep on their backs at naptime?

What is the caregiver-to-child ratio?

Every state has its own requirements, but experts recommend that there should one caregiver for every four infants. There also should be one caregiver for every four toddlers from 18 months to 2 years; for every six toddlers from 2 to 3 years; and for every nine children older than 3.

Is there a great deal of staff turnover?

The higher the turnover, the less likely it will be that your child will be able to develop solid, trusting relationships. It also means caregivers may not be happy and happy caregivers mean happy children.

How are children disciplined?

Positive discipline techniques are critical. Yelling, belittling or physical punishments should never be tolerated. Discipline should always focus on positive redirection.

Are child care center policies written down?

Procedures for the dispensing of medications, discipline and when a child is too sick to attend child care should be provided to each family so everyone is on the same page.

How clean is the center?

It is easy to tell when you walk into a clean and well-organized child care center. Children in child care centers can be at a higher risk of infections so frequent handwashing and consistent and thorough cleaning practices are essential.
Finally, if a child care center you are considering does not have an open-door policy, you need to turn around and leave. You should always feel at welcome to visit your child and observe what is going one. You also should feel free to ask questions.
Children spend a great deal of time at a day care center. It is your job to make sure that the one you choose meets the needs of your child and your family. Do your due diligence so that when you leave your child at that child care center you know that he or she is happy, healthy and well-cared for.
If you would like to see how a quality daycare operates, please schedule a tour at one of our Child Enrichment Centers.
https://www.premieracademyinc.com/wp-content/uploads/2019/01/Eight-Questions-to-Ask-When-Choosing-a-Child-Care-Program.jpg
533
800
Chris Flaxbeard
https://www.premieracademyinc.com/wp-content/uploads/2021/02/premierbiglogo-header.jpg
Chris Flaxbeard
2019-01-21 11:58:52
2021-03-25 12:51:59
Eight Questions to Ask When Choosing a Child Care Program