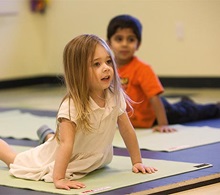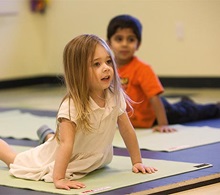 When your children enter kindergarten for the first time, they will be immersed in a completely new and unfamiliar environment. While there may be an initial apprehension especially without their parents present, children have a remarkable ability to adapt and most will come to like their new classroom environment.
Why not give your children a head start? Premier Academy provides an environment not unlike the one they will soon enter once they begin their first year of school. Children will have a whole new surrounding to explore outside the one they are familiar with. Even more importantly, they will be exposed to peers their age. This teaches them important social learning skills that can only be acquired through direct contact and engagement. Pre-K daycare gives your children that experience so they are in for nothing new when they enter kindergarten.
Premier Academy is far more than just a daycare center. It is also a place that gives your children the tools and experience to enrich their learning at a time when their young minds are still impressionable and can soak up new information like a sponge. The environment we provide is very nurturing and will become your child's second home.
https://www.premieracademyinc.com/wp-content/uploads/2017/05/family-fitness-ideas.jpg
195
220
Chris Flaxbeard
https://www.premieracademyinc.com/wp-content/uploads/2021/02/premierbiglogo-header.jpg
Chris Flaxbeard
2013-08-27 12:00:52
2021-03-25 12:53:28
Giving Your Child a Headstart with Pre-K Childcare