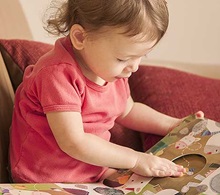 Child care is short-term care by someone other than a parent. There are two basic types of child care: individual and group.
Premier Academy has defined these services, allowing you to select the best childcare.
Finding good child care can seem overwhelming and a bit scary. It is an important decision. But if you take your time and do some research, you can find a place where your child can play, learn, and be well taken care of.
How can you find good childcare?
When choosing childcare, make sure that it is:
Safe.
Check that it is licensed with your state and county (also called registration or certification). Licensing guidelines vary by state. So make sure that all childcare providers know how to handle emergencies and are trained in first aid and CPR. Also, ask for references. Get the names of people and agencies you can talk to about the care center's safety record.
Right for your child's age, skill level, and natural outlook.
Ask what ages of children go to the childcare center. Think about whether your child would do best at home, in a family home setting, or in a group center. For example, a child who makes friends easily may do well in a group center. A shy child may do better in a small, home-based center.
Right for your family's values.
Ask what kind of learning programs the childcare center has. Think about whether these fit with your family's beliefs and values.
Well staffed.
Make sure there are enough staff members to care for the number of children at the center. Ask if caregivers are able to give each child one-on-one attention as needed. Check that the main caregivers and program directors are trained in child development and have a college degree or are otherwise highly experienced. Also, find out how long staff members have worked there. It can be upsetting for a child if the staff changes often.
Caring.
Watch how the staff works with the children and if they are kind and caring with them. A good childcare center helps your child learn, interact, and solve problems while protecting him or her from making choices that could be harmful.
Affordable.
In the United States you can deduct part of child care costs from your state and federal income taxes. Your employer also may offer benefits or help with child care. Or you may qualify for a reduced rate at some child care centers.
Reliable and consistent.
You'll want to know that your provider will be available when needed. Have written agreements outlining specific hours, holidays, and other breaks.
Convenient.
Think about the location of the childcare center and whether the hours work well with your schedule.
How can you help your child get the right start?
Children need time to adjust to child care. It is common for a child to cling or cry when a parent leaves. But you can take steps to help your child do well in child care.
Prepare yourself and your child. It may help if you both get used to spending time apart. Hire a babysitter or ask a friend or relative to help watch your child for short periods, and gradually make the sessions longer.
Tell your child what will happen. If your child is an older toddler or a preschooler, talk about meeting new friends and doing new things. Remind your child that you will come back to pick him or her up.
Work into the new routine slowly. You may keep the first visit short and stay with your child. Stay away a little longer each day. Follow your child's lead. He or she may be more ready to join the group than you thought.
Spend extra time saying good-bye for the first few days. Some children will be ready and eager for the new routine. An extra minute or two to get your child involved in a new project or with a group of children may be all that is needed.
Let your child bring something from home, if the childcare center allows it. Having a special blanket or toy can be a comfort.
If you spend time with your child and are calm and loving, he or she will be more likely to adjust to and enjoy child care.  Premier offers the best childcare in Omaha, Nebraska.  We have more than 40 years of experience in the childcare industry. Because of that, we are dedicated to providing your children with a safe, fun, stimulating and structured environment. Our infant child care, toddler child care, preschool child care, and pre-K child care programs are designed to promote the all-important growth and development that is so critical during your child's formative years. And best of all, we know how to have fun all the while! Because what's the point of being a child if you can't have a little fun?
0
0
Chris Flaxbeard
https://www.premieracademyinc.com/wp-content/uploads/2021/02/premierbiglogo-header.jpg
Chris Flaxbeard
2013-01-30 12:00:23
2021-03-25 12:53:29
Group & Individual Childcare – Overview