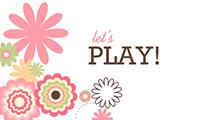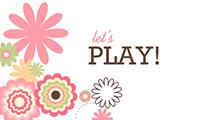 Hosting a playdate at home is one thing but going to someone else's house – where the rules, snacks, and potty are different – is a whole new experience. Here's how to prepare your child to have a great time – and be invited back!
The Invite – Say "yes" when you know (and trust) the family, the children get along, and the scheduling works for you. Don't feel pressured to answer immediately if you're unsure. Say, "Can I let you know in a day or two?" If you decide to turn down the invitation, for whatever reason, a simple "Thanks, but we can't do it this time" will suffice. If your child is a playdate newbie, take special steps to make it a good experience. Accompany her to her friend's home and stay the first time, so that she'll be comfortable trying a drop-off playdate next time.
The Prep – Exchange contact info, pick-up details, and special issues such as allergies with the other parent. Then go over plans and expectations with your child ahead of time so she'll be ready. "First, you'll go with Maddie and her mom after school. They have an extra booster for you in their car. You'll go to their house and play. I will come and pick you up later, before dinner. Ask Maddie's mom if you need help with anything while you're there, and remember to take turns with Maddie. Her mom says you'll be baking cupcakes for the bake sale. Sounds fun!" Remind your child to be gentle with any younger siblings in the home, and to use her good manners.
The Exit – At pick-up time, spend a few minutes chatting with the host's family, then give your child a "2 minutes until clean-up" warning. When it's time, insist that your child helps tidy up, and debrief with the host's parents to get a run-down of the events, and your child's behavior. Make sure your child says "thank you" and "good bye." On the way home, ask your child what they did and whether they had fun, and discuss any behavior snafus. Focus on the good times, and brainstorm ideas for the next playdate.
Looking for more fun things to do with your children? Contact Premier Academy today!
https://www.premieracademyinc.com/wp-content/uploads/2017/05/how-to-help-your-child-be-a-gracious-playdate-guest.jpg
120
200
Chris Flaxbeard
https://www.premieracademyinc.com/wp-content/uploads/2021/02/premierbiglogo-header.jpg
Chris Flaxbeard
2014-09-05 12:00:37
2021-03-25 12:53:00
How to Help Your Child be a Gracious Playdate Guest