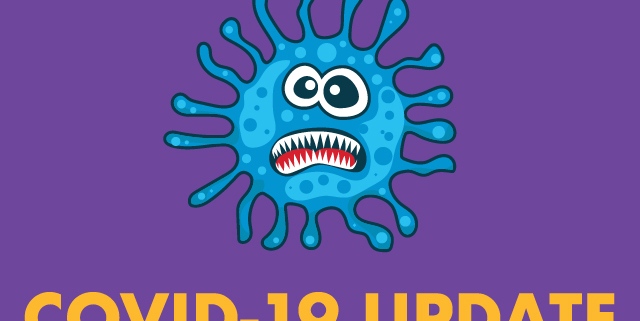 Dear Parents,
There is no higher priority for our entire Premier Family than the Safety of our Children, Families and Employees. We are in close communication with medical professionals, the Centers for Disease Control (CDC) as well as State and local Health Departments. According to the most recent information from the CDC, for most people, the immediate risk of being exposed to the virus that causes COVID-19 is thought to be low.
https://www.cdc.gov/coronavirus/2019-nCoV/summary.html
It is imperative that we rely on science-based information and not let fear drive our decision-making.
What is Premier Academy going to do about this?
We will continue to be vigilant about hand-washing and the disinfecting of the toys and rooms. We clean and disinfect our equipment through-out the day per the Department of Health and Human Services recommended guidelines. We will continue to do daily health checks for children and our employees, and we will enforce our policies in regard to symptoms of illness.
I would like to remind you that Premier Academy has been providing a higher standard of care and safety by using the Zono Sanitizing Cabinet for over the last 8 years. The ZONO Ozone Sanitizing Cabinet kills 99.9% of common bacteria and 99.99% of common viruses on non-porous, porous and semi-porous surfaces. Please check out the website to see how the Zono works. https://www.zonotechnologies.com/
What can our Premier Academy Families do?
Below are bullet points from the CDC on basic about steps you can take to protect yourself and others to help stop the spread of germs.
Avoid close contact.
Avoid close contact with people who are sick. When you are sick, keep your distance from others to protect them from getting sick too.
Stay home when you are sick.
Stay home from work, school, and errands when you are sick. This will help prevent spreading your illness to others.
Cover your mouth and nose.
Cover your mouth and nose with a tissue when coughing or sneezing. It may prevent those around you from getting sick. Flu and other serious respiratory illnesses, like respiratory syncytial virus (RSV), whooping cough, and severe acute respiratory syndrome (SARS), are spread by cough, sneezing, or unclean hands.
Clean your hands.
Washing your hands often will help protect you from germs. If soap and water are not available, use an alcohol-based hand rub (must be 60% alcohol to be effective).
Handwashing: Clean Hands Save Lives
Tips on hand washing and using alcohol-based hand sanitizers
It's a SNAP Toolkit: http://www.itsasnap.org/Learn-More/About-Us
Hand washing resources from the It's A SNAP program, aimed at preventing school absenteeism by promoting clean hands. From the School Network for Absenteeism Prevention, a collaborative project of the CDC, the U.S. Department of Health and Human Services and the American Cleaning Institute.
Avoid touching your eyes, nose or mouth.
Germs are often spread when a person touches something that is contaminated with germs and then touches his or her eyes, nose, or mouth.
Practice other good health habits.
Clean and disinfect frequently touched surfaces at home, work or school, especially when someone is ill. Get plenty of sleep, be physically active, manage your stress, drink plenty of fluids, and eat nutritious food.
We are 100% ready and able to provide you and your family with the safest and healthiest possible environment to play, learn and grow!
Please feel free to reach out to me or your center director if you have questions or concerns.
Sincerely,
Christine Flaxbeard
Owner
Premier Academy
chris@premieracademyinc.com
Premier Academy offers affordable childcare in the Omaha/Elkhorn area. To learn more, visit us at premieracademyinc.com.
https://www.premieracademyinc.com/wp-content/uploads/2020/03/covidupdate.jpg
432
640
Chris Flaxbeard
https://www.premieracademyinc.com/wp-content/uploads/2021/02/premierbiglogo-header.jpg
Chris Flaxbeard
2020-03-16 10:26:17
2021-03-25 12:50:52
COVID 19 Update March 9 2020