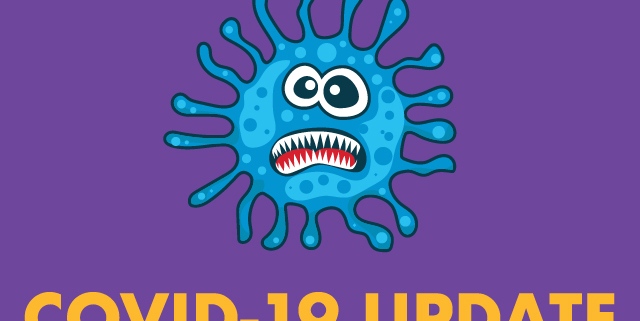 Many of you are asking if Premier Academy is going to stay open!
The answer is a resounding YES!!! We will continue to serve our families as long as we can! And we need your help doing so!
Premier Academy's mission is to serve working parents! During times like this it is important that you can rely on us to be there for you! As I mentioned in my email on Monday, we continue to meet and exceed cleaning, sanitizing, and disinfecting standards for childcare centers. It is of utmost importance to us that we keep our children and families healthy and provide a safe environment in which the children will flourish. I assure you that the staff and I are committed to doing everything we can to provide that environment.
I ask that each of you help us and to be part of the solution! We will continue to monitor the children's temperature as needed and when necessary will ask you to pick-up your child per our standard health policy that is mandated by the Douglas County Health Department and the Nebraska Childcare Regulations. In this situation, it is likely that your child's fever has nothing to do with the COVID-19 virus. It was mentioned today on all of the news outlets that only 1-2% of the hardest hit populations are testing positive for the virus and the other people are testing positive for other respiratory viruses.
Please continue to do the following:
Wash your hands regularly with soap and water for at least 20 seconds
Cover your mouth and nose if you cough or sneeze, wash your hands afterwards
Give consideration to the groups you are around. Have they recently travelled to a high-risk area?
Do not go to work and childcare if you or your child has a fever
Be considerate of others as you would expect them to be considerate of you!
If you have questions please feel free to contact me! I am always available to speak to parents.
Sincerely,
Chris Flaxbeard
Owner
Premier Academy
Premier Academy offers affordable childcare in the Omaha/Elkhorn area. To learn more, visit us at premieracademyinc.com.
https://www.premieracademyinc.com/wp-content/uploads/2020/03/covidupdate.jpg
432
640
Chris Flaxbeard
https://www.premieracademyinc.com/wp-content/uploads/2021/02/premierbiglogo-header.jpg
Chris Flaxbeard
2020-03-16 10:30:44
2021-03-25 12:50:52
COVID 19 Update March 13 2020