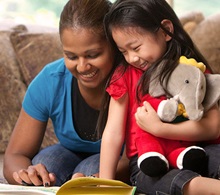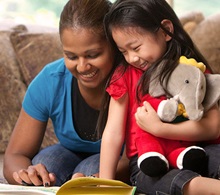 This new journey of preparing your child for Pre-K is a very important time in your child's life.  If you have placed your child in pre-school, this may be a very easy transition.  At Premier Academy in Omaha and Elkhorn, our goal is to not only help your children but to help our parents!
Pre-K is such a fun time.  Your child is growing up and this new stage in life is so exciting.  Your child is now gaining their independence right before your eyes.  Encouraging this behavior will help prepare your child for grade school and beyond!
Allow your child to "Do-It-Yourself":
As we all know, doing things yourself is quick and easy but it won't make your child self-sufficient.   Asking your child for your assistance is a great idea.  Kids want to be adults and will usually not take you up on your offer.
Praise your child for good behavior:
Praise is key; especially if your child is not in a cooperative phase. Try to catch your child being cooperative and helpful.  Kids repeat behaviors that get attention.
Give structured choices:
Preschool is full of choices and options.  From sharing to listening, your child will encounter this all throughout life.  At home, offering your child a choice allows them to make decisions on their own.  Although they will not always make the right decision, they will soon understand the consequence. A great tip for assisting is making an option less attractive.
Don't redo what they've done:
If your child helps around the home, maybe setting the table, making their bed, helping bring in the groceries, keep these positive behaviors going.  Having responsibilities around the home will only help in the classroom.
Problem Solving:
As easy as it is to help our child make an easier decision for assembling a toy or reaching a high object, children need to learn to problem solve.  This can be a major benefit in math and science classes in the future.
Helping Around the Home:
Preschool is all about helping our peers and teachers.  Learning to share and cooperate are a huge part of life.  Giving our children easy chores around the house is a great way to encourage this behavior.  Making a bed or watering the plants is easy ways to start this behavior.
Is your child ready for Pre-K? Contact Premier Academy Today and schedule your tour!
https://www.premieracademyinc.com/wp-content/uploads/2017/05/importance-of-school-readiness.jpg
195
220
Chris Flaxbeard
https://www.premieracademyinc.com/wp-content/uploads/2021/02/premierbiglogo-header.jpg
Chris Flaxbeard
2014-07-24 12:00:12
2021-03-25 12:53:00
Getting Ready for Pre-K