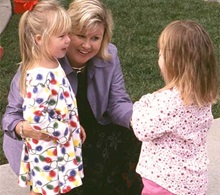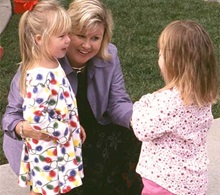 When it comes to child care, as a parent, there are a few things you should be looking out for when visiting daycare centers.  We all want to send our child to a high standard, and good working preschool. As parents, we should always want to give our kids the best head start in life, and by far the most effective way to start with this is to send your kids to a high quality child care center. Kids need to socialize with other children from a very young age, it allows them to become familiar to social interaction, sharing and good manners, this is what your child will gain from attending a preschool. Not only will they learn how to act and behave around others, they will learn valuable reading and writing skills.  Statistics show that kids who don't attend preschools and head straight into schools have a much harder time learning than the children who did attend preschools. These statistics come in very handy when trying to give your kids the best head start in life, and it's obvious which choice you should make.
When choosing a preschool for your child, you need to note everything you see when you are taken around the preschools:
How the teachers and teachers look after children
How do they react to children
How do they treat children
Another important thing to watch out for; the way teachers greet children, if they do, and see if teachers come down to kids' eye levels to address them and talk with them. You can usually tell if a carer has a genuine love and passion for young toddlers when you first meet them, you'll see their body language and the way they act around your kids, and then you will be able to tell if they are committed to their job or not. You want to find a preschool that shows a love for kids, their development, and one that has teachers who address kids in a grown up manner, but they take time to individually acknowledge each child, and help them with their needs, no matter how busy they are.
You'll need to see how teachers answer your questions, if they do, this will tell you how interested they are in pleasing your needs, and how they pay attention to individual kids behaviors. You'll also want to note the setting, is the area bright and pleasant? Or is it depressing and dull?  All these things will make a huge difference when it comes to your child actually enjoying the daycare center.
Another must is checking if the center is a licensed daycare or regulated, this will let you know what sort of center you are dealing with.
Overall, you need to get a general logistic feel of the daycare center. Does it make you happy, do you hear the sounds of laughter and fun, or the sound of silence? If the setting is good, the caregivers are exceptional and everything is legitimate, you will have found yourself the perfect childcare  center for your child.
https://www.premieracademyinc.com/wp-content/uploads/2017/05/helping-children-make-friends.jpg
195
220
Chris Flaxbeard
https://www.premieracademyinc.com/wp-content/uploads/2021/02/premierbiglogo-header.jpg
Chris Flaxbeard
2014-07-17 12:00:09
2021-03-25 12:53:00
Evaluating Providers